Shows
We as a show group are happy to show our current show program and to share the fascination for rope skipping with spectators. We also perform at your special event no matter if it is a sports gala, a club party, a christmas event, a half-time show or a private party. If you're interested in booking us, please don't hesitate to contact us.
Our show contents usually change with every new semester or academic year. Our current show is called "Der rote Faden!" (A German idiom literally translated as "the red thread", meaning kind of a "common thread of a story").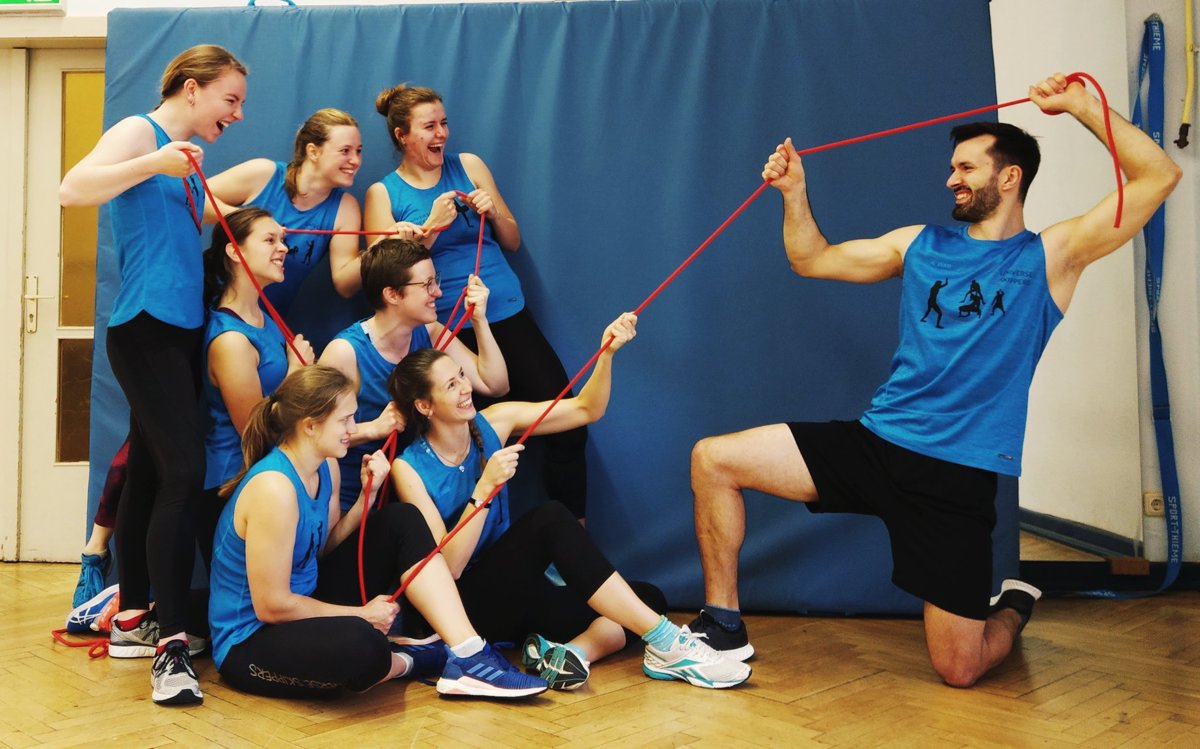 Our previous show from season 2019 was called "Time to Jump!".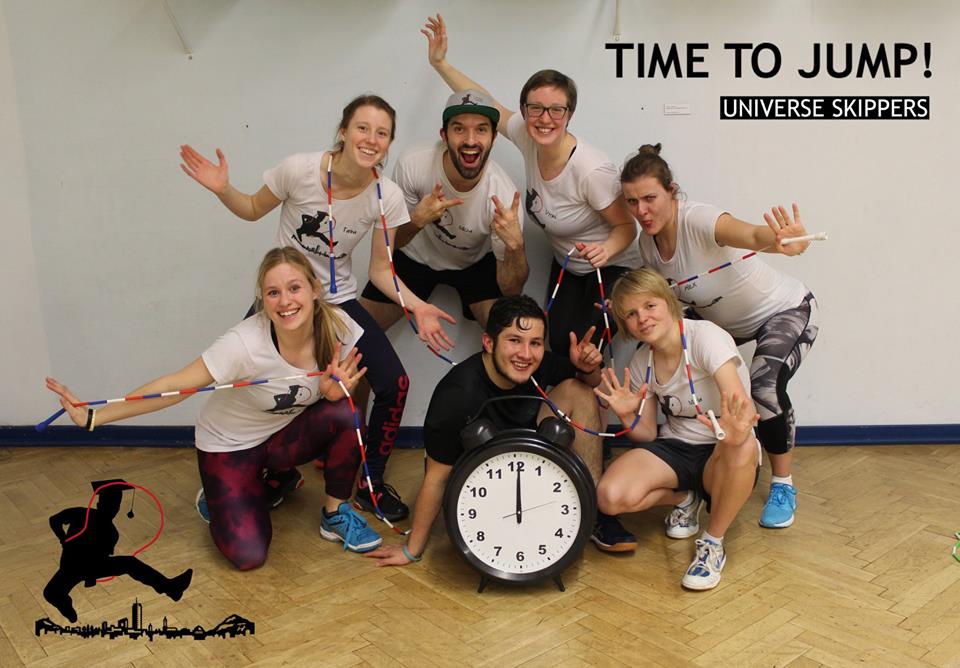 A special milestone for us was our Super Mario Show which we performed the last two seasons. In that shows, Mario and Luigi made their way together with the Universe Skippers from level to level through the world of rope skipping.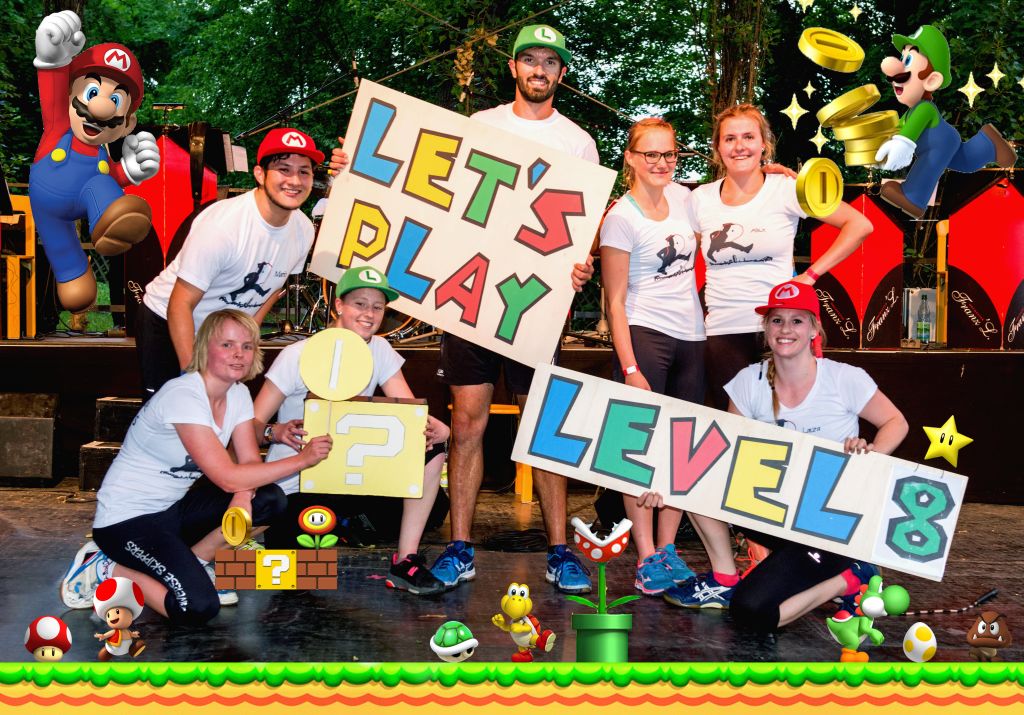 A show example (Dance Festival of Unisport Jena, 2018)